Category Archives:
Charles Darwin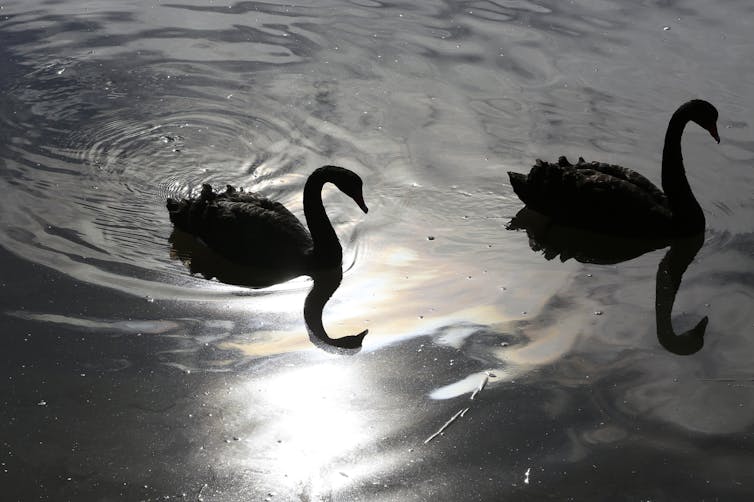 Discussions about the nature of science and scientific theories are often confused by the outdated view that such theories are rendered false when anomalies arise. The notion of a scientific theory as a static object should be replaced with the more current view that it is part of a living research programme, which can broaden its scope into new areas.
For example, take the hypothesis that all swans are white, which seemed pretty good to Europeans until Dutch explorers found black swans in Australia in 1636. So what happens to our hypothesis? There are a number of options.
1) Redefine swan-ness to include whiteness. Then black swans aren't really swans, and the hypothesis remains true by definition.
2) It's been disproved. Discard it.
3) Compare different species of swan the world over, and see how well black swans fit in.
(1) is the least useful. Definitions can only tell us about how we are using words. They tell us nothing about the world that those words attempt to describe. (2) is based on the common-sense idea that hypotheses should be discarded when falsified by observation. This was the idea put forward by philosopher Karl Popper in the 1930s, to distinguish between science and pseudoscience.
Read the rest of this entry