BBC muzzles David Attenborough, suspends top sports presenter, for fear of Tory backlash
by Paul Braterman
UPDATE (March 15, 2023): The Home Secretary has said in the House of Commons that "Police chiefs around the country, what they tell me is that criminality, in particular drug supply and usage, is now connected to people who came here on small boats illegally in the first place." WhatDoTheyKnow has made a Freedom of Information request to the Home Office, asking for evidence to back up this inflammatory claim.
The Guardian has revealed details of internal BBC emails in which a senior editor was asking reporters to modify their presentations because of complaints from Downing Street.
There will no doubt be more in the coming days, but I'll leave it at that.
UPDATE (March 13, 2023, 8 AM): Gary Lineker has been reinstated, and has reaffirmed his position:
A final thought: however difficult the last few days have been, it simply doesn't compare to having to flee your home from persecution or war to seek refuge in a land far away. It's heartwarming to have seen the empathy towards their plight from so many of you.
The first part of Attenborough's series was broadcast in BBC1 TV last night to general acclaim. There is no further word from the BBC as to why the last part will not be shown except on iPlayer.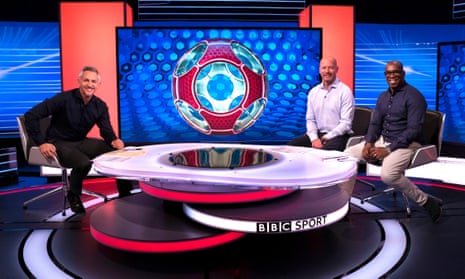 The BBC is currently under pressure over its pro-Government bias, as a result of two separate episodes. One of these has drawn enormous publicity, while the other has been barely noticed outside a handful of the more serious newspapers. Yet I consider the latter to be the more serious by far, and not just because I consider the environment more important than football.
Let me start with an episode that has led former BBC Director General Greg Dyke to say that the BBC has undermined its own credibility because it will be viewed as having bowed to government pressure, while Roger Mosey, a former head of BBC TV News, has said that BBC chairman Richard Sharp has damaged the corporation's credibility and should stand down. Mosey, incidentally, is now Master of Selwyn College, Cambridge, where the current Director General, Tim Davie, was an undergraduate – a reminder of the narrowness of the base from which the U.K.'s ruling classes draw their talent.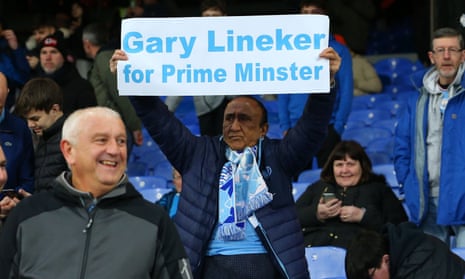 The whole thing started with a Tweet from Gary Lineker, whose name I did not know until last Friday, when I discovered that he is (was?) the highly regarded presenter of BBC's flagship programme, Match of the Day, but has now been suspended for saying this, in connection with the Government's recently announced policy on immigration:
There is no huge influx. We take far fewer refugees than other European countries. This is just an immeasurably cruel policy directed at the most vulnerable people in language that is not dissimilar to that used by Germany in the 30s, and I'm out of order?
What he is saying is of course absolutely true. Chillingly so, when I consider the UK government's language, and where dehumanising language leads. "Millions", "invaders". And when the Home Secretary had just said this in Parliament:
There are 100 million people around the world who could qualify for protection under our current laws. Let us be clear – they are coming here.
When she also says, regarding the manifest failure of her policy of mass deportations, that
an activist blob of left-wing lawyers, civil servants and the Labour Party blocked us
and when the Prime Minister himself treats knowledge of and respect for the law as something to be sneered at. When Kier Starmer, Leader of the Opposition, a distinguished lawyer who had served as Director of Public Prosecutions under both Labour and Conservative governments, pointed out that the Government's pending legislation on immigration is actually contrary to international law, this is what Rishi Sunak had to say in reply:
We know why, because on this matter he talked about his legal background, he's just another leftie lawyer standing in our way.
Not only inflammatory language against immigrants, but attacks on the civil service, the Parliamentary system, and the rule of law and those who draw attention to it for standing in the Government's way.
Worse, Lee Anderson, Deputy Chairman of the Conservative Party since early February, has since his appointment described the charity Care4Calais, which helps destitute refugees, and to which I occasionally donate, as "just as bad as people smugglers", and, in the immediate aftermath of a riot outside a hotel housing refugees, in which a police van was set on fire and the police imposed a daytime curfew, said
These aren't far-right extremists they're just normal family people from some of these towns and villages that are upset that overnight 200 or 300 young men have arrived.
Earlier he had said that he would continue divulging the names of hotels housing refugees.
All this is what prompted Lineker's tweet, regarding both the Government's policy, and the language that it is using to promote it. And he's right. It's perfectly true that there is no huge influx. It is perfectly true that the UK takes far fewer refugees than other European countries. It is perfectly true that the Government's stated policy of detaining arrivals for removal (to where?) without bail or legal consideration of their case is immeasurably cruel. And the demonising language, the dismissal of appeal to the rule of law, the use of "activist" as a dirty word, and the imputation of disloyalty against the civil service, are all too reminiscent of Germany in the 30s.
And as if to reinforce his point, in Saturday's episode of Nick Robinson's Political Thinking, the Home Secretary told us that
In a whole range of policy areas, I think sometimes the jurisprudence from the Strasbourg court [the European Court of Human Rights] is at odds with the will of Parliament or British values more generally.
However, what is now at issue is not the accuracy of Lineker's comments, but something even more fundamental, his right to make them.
And here is what the BBC gives as reason for suspending him:
We have said that we consider his recent social media activity to be a breach of our guidelines. The BBC has decided that he will step back from presenting Much of the Day until with got a clear and agreed position on his use of social media.
But there already is a clear and agreed position on Mr Lineker's use of social media. He can say what he wants, because he isn't a newscaster. The BBC itself, in December 2018, gave us a very clear statement to this effect. The guidelines state that BBC staff and freelancers who work for BBC News and Current Affairs must not take political positions, but
Gary is not involved in any news or political output for the BBC and as such, any expression of his personal political views does not affect the BBC's impartiality.
So what has changed since 2018? Two things, I fear. The Government, and the BBC. The UK now has a government that has consistently pursued a policy of vote seeking through xenophobia, and has forced through a voter registration bill that requires photo ID, with the list of suitable forms of ID including an over 60 London travel card, but not the corresponding card for 18-year-olds [1]. A government which, as we have seen, regards the rule of law as an obstacle to be overcome. A government, in short, with which democracy is not safe.
As for the BBC itself, it has had as its chairman since February 2021 the banker Richard Sharp, who had previously served as adviser to Boris Johnson when he was mayor of London, and to Rishi Sunak when he was Chancellor, has donated more than £400,000 to the Conservative party, and helped negotiate a loan of £800,000 for then Prime Minister Boris Johnson while he himself was in the process of applying for the BBC chairman's job. Its director-general, who would have been responsible for the decision to suspend Lineker, is Tim Davie, a Conservative Party supporter who had been deputy chairman of the Hammersmith and Fulham Conservative Party in the 1990s.
In 2020, just before taking up his appointment as chairman, Davie had criticised the BBC for what he described as left-wing bias in its comedy shows. Shortly after taking office, he issued more stringent guidelines for staff working in the news division, telling them not to publicly express a view on any subject that was a matter of current political debate, or publicly supporting campaigns "no matter how apparently worthy the cause or how much their message appears to be accepted or uncontroversial". These are the guidelines under which Lineker was suspended.
But Lineker does not even work in the news division. And there is ample precedent for the BBC recognising that his expression of personal views are none of the BBC's business. Quite properly, the BBC has no problem with the presenter of The Apprentice making speeches in the House of Lords, or expressing extreme hostility to the Labour Party. While Andrew Neil was presenting such programs as Politics Live on BBC TV, his Twitter account, with hundreds of thousands of followers, was busy attacking climate scientists and defending Brexit, but the BBC dismissed complaints on the grounds that he was not technically a news division employee. We can only infer that the implications of such precedents are lost on Davie.
They are not lost on Lineker's colleagues. Ian Wright and Alan Shearer, normally co-presenters of Match of the Day, have withdrawn, while numerous other sports broadcasters have said they will not appear on the programme. The related programs, Football Focus and Final Score, have been cancelled after presenter Alan Scott has withdrawn in sympathy, and as I write on Saturday afternoon news is coming in of the sports broadcasters' boycott extending to Sunday's programming. The football players themselves, with the support of their union, are refusing to take part in the TV interviews that would normally be part of their duties, and Match of the Day itself has been reduced to a series of excerpts. Lineker spent Saturday afternoon in Leicester, his hometown, watching a match between Leicester City and Chelsea, where fans at the stadium could be seen holding up signs saying "I'm with Gary."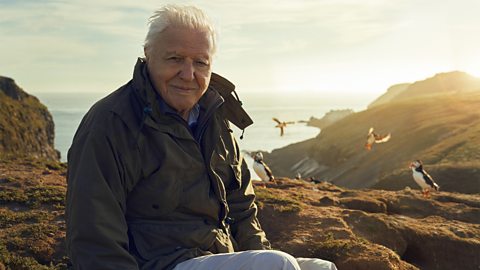 The attention that all this has attracted should not be allowed to divert attention away from the second case, this time involving freedom of speech within the BBC itself.
Radio Times, major publicity outlet for the BBC, tells us that
Sir David Attenborough may be 96, but the natural historian shows no signs of slowing down with a new wildlife series coming to BBC One – this time all about the British Isles.

Wild Isles will consist of five episodes, with the first detailing why Britain and Ireland are so globally important when it comes to nature and wildlife. The remaining four parts will focus on a habitat each – woodlands, grasslands, freshwater and marine.
Attenborough is a national treasure. The programmes were made with the help of the Open University, the World Wildlife Fund for Nature, and the Royal Society for Protection of Birds. The latter two also helped finance the programmes in return for a share of rights revenue. The BBC itself has over the years lost government funding for its services, and is now so diminished that it can no longer mount such ventures on its own,
You may notice something odd about that list of episodes. Why isn't there a final episode, drawing the threads together and discussing the current situation for UK wildlife? Actually, there is, but the BBC doesn't want you to know about it.
That sixth and final part of the series will only be available on iPlayer. The BBC tells us that there was never any intention to broadcast it. Why not?
It has decided not to broadcast the sixth and last programme of the veteran broadcaster's widely hailed new series on Britain's wildlife, in which he exposes its dramatic decline, and what has caused it. While the other five episodes of Wild Isles will go out in prime time, amid enormous hype, it will be available only to those who look for it on the BBC's iPlayer service.

Sources say that the programme, already filmed, and entitled Saving Our Wild Isles, is being suppressed for fear of antagonising rightwing groups with "dinosaur ways". Its showing, even on iPlayer, has already been attacked in the Daily Telegraph for being partly funded by World Wildlife Fund UK and the Royal Society for the Protection of Birds, two establishment wildlife groups, which it describes as having a "campaigning agenda".
Here's what worries the Telegraph:
The BBC will also air a companion documentary commissioned by the charities themselves. Saving Our Wild Isles, also narrated by Sir David, is "inspired by the series" and will be shown on iPlayer. [Here the Telegraph is creating a false distinction between the final episode, and the series to which it so clearly belongs.]

Last September, the RSPB and WWF UK were among a group of environmental charities to sign an open letter protesting against details in the Government's plans for "investment zones" stating where planning rules could be relaxed, claiming that nature was "under attack". Whitehall sources accused the charities of "playing politics".
Campaigning for the causes that concern you is not playing politics. It is what politics is for.
The World Wildlife Fund for Nature, to give it its current full title, was founded in 1961. Among its founders were Philip Duke of Edinburgh, who served as its President, and later as President Emeritus until his death in 2021. It has over 5 million supporters worldwide, and while two thirds of its funding comes from individual donations, it has also been supported by the World Bank, the (UK) Department for International Development, and the United States Agency for International Development. The Royal Society for the Protection of Birds was originally founded to discourage the late nineteenth century fashion of killing birds for their plumage to decorate women's hats. From these beginnings, it has grown to be a major defender of birds and their habitat, and is responsible for over 200 nature reserves. It acts as an adviser to Government on conservation, the environment, and which species of bird are in need of special protection.
Twice within a week, we have seen the BBC betray us. With Lineker, the BBC has publicly ignored its own publicly stated rules, in order to discipline a sports presenter for speaking his mind. The damage is obvious and immediate, with great loss of public trust, the BBC's main asset, as its claim to impartiality is exposed as a sham. With Attenborough's Wild Isles, the BBC is refusing to show work of great interest to its audience, the capstone episode of its own major series, out of fear of upsetting the Government. The case of Lineker has attracted great public attention, some of which I hope will spill over to what Lineker was actually saying. With Attenborough, the BBC is quietly trying to keep us in the dark, which is where democracy dies.
1] This is not an oversight. The House of Lords, a revising chamber, tried to put this right, but the Government used its majority in the House of Commons to put it wrong again.
An earlier edition of this post appeared on 3 Quarks Daily
Posted on March 20, 2023, in Politics, Science and tagged Asylum seekers, Attenborough, BBC bias, Braverman hate speech, Knowsley, Lee Anderson, Leftie lawyer, Linaker, Wild Isles. Bookmark the permalink. 1 Comment.